This nice commercial tower from the W0AIH inventory is on the ground near Fall Creek, Wisconsin and is ready to load. There are eight 20′ sections and the face width is 33″. The galvanized steel was at some point painted brown, and the whole thing has a kind of brownish cast. Sections weigh about 250 pounds each, so the total load is about one ton. Asking $800.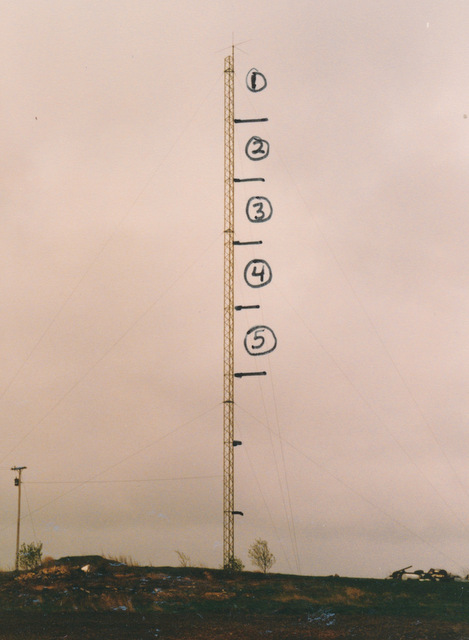 In its commercial life, the tower held an FM broadcast array and was guyed three times: at the 50′, 100′ and 150′ levels. Original guys are not included, but you may have guy wire from our stock if you wish. We will also include 9 turnbuckles.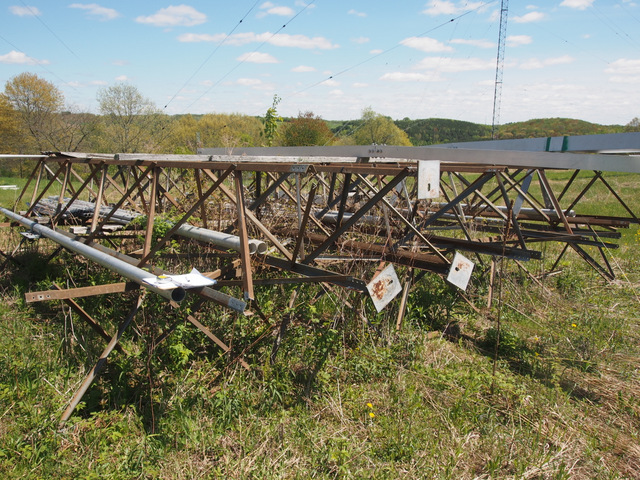 The eight 20′ sections are assembled. Original bolts for connecting the sections are not included, but if we have suitable bolts in our stock you are welcome to them. The leg angles are 3-sided: 2″ x 1″ x 2″ x 1/4″.